Dr. Jack Goldstein MD – Orthopedic Surgeon Providence, Rhode Island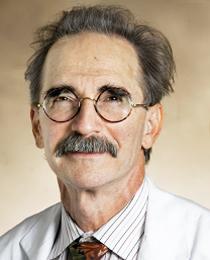 Dr. Jack Goldstein is Fellowship Trained in Orthopedic Sports Medicine. He has a wealth of experience in both general Orthopaedic Surgery and Sports Medicine. He specializes in knee and shoulder arthroscopic and open reconstruction. He also has extensive experience in Total Joint Replacement of the Shoulder, Knee, and Hip, and both operative and non-operative care for fractures. He is also involved in HealthCare Information Technology and has developed EKiosk© for Validated Outcomes tracking directly by patients and Operative Notes© an automated program for physicians to create customized Operative Notes.
Doctor Goldstein is a native Californian. He graduated from the University of California at Davis in 1975, with a Bachelors Degree in Physiology. After two years of Medical research, and graduate work in Mechanical Engineering, he received a Medical Degree from U.C. Davis in 1982. His interest in Orthopaedic Surgery developed with a broad background which included teaching woodworking and joinery at U.C. Davis, to biomedical research and Mechanical Engineering coursework.
After two years of General Surgery, he completed an Orthopaedic Surgery Residency at Rutgers University in 1988. His personal experience in gymnastics, running, and competitive swimming, prompted Fellowship subspecialization in Sports Medicine with Dr. Douglas Jackson in Long Beach, California. This Fellowship was completed in 1989.
He practiced Sports Medicine and General Orthopaedics from 1989 through 1991 in Oahu Hawaii, and then moved and continued to practice in Providence, Rhode Island. Dr. Goldstein has extensive Orthopaedic Sports Medicine experience. He specializes in Arthroscopic Ligament Reconstruction of the Knee and Shoulder, and arthroscopy of all joints. He also has extensive experience in Total Joint Replacement, fracture care, and reconstructive treatment of deformity and has treated length discrepancy using Ilizarov techniques. He has a very broad experience because of training and practice in several states and years of practice.
In addition, Hawaii presented an unusual breadth of problems and experience, including the treatment of polio patients, and severe limb deformities sent from the Far East for treatment. He is dedicated to patient education, and high-quality Orthopaedic Care, and treats patients of all ages. Dr. Goldstein has been actively involved in Family Practice education and Medical Student Education at Brown. He was the team physician for East Providence High School for over 20 years and has interests in surgical instrument design and fabrication, collagen biological implants, and bioengineering topics related to Sports Medicine, and extensive experience in Outcomes Data tracking and Health Information Technology.
Education
1971-1975 University of California at Davis B.S. Physiology 1976-1978 University of California at Davis Masters work in Mechanical Engineering 1978-1982 Medical School at the University of California at Davis M.D. Post Doctoral Training 1982-1984 Yale Affiliated Hospital General Surgery Residency 1984-1988 Orthopaedic Residency Rutgers Medical School: Middlesex University Hospital and St. Peter's Medical Center New Brunswick, NJ 1988-1989 Fellowship with Dr. Douglas W. Jackson and Dr. David Morrison Orthopaedic Sports Medicine, Memorial Medical Center, Long Beach California Practice Experience 1989-1991 Honolulu Medical Group and Private Practice Orthopaedic Sports Medicine, General Orthopaedic, Staff member at Shriner's Hospital Oahu, Residency Instructor with University of Hawaii 1991— Private Practice, Providence, Rhode Island, Orthopaedic Sports Medicine and General Orthopaedic 1993— Clinical Instructor at Brown for Family Practice Residents at Memorial Hospital of Rhode Island Licensure and Certification 1982 Diplomat, National Board of Medical Examiners 1994 New Jersey Medical Licensure 1988 California Medical Licensure 1989 Hawaii Medical Licensure 1991 Rhode Island Medical Licensure 1994 Board Certified in Orthopaedic Surgery 1994 Member of the American Academy of Orthopaedic Surgeons 1995 Member of the Arthroscopy Association of North America Interests and Hobbies Dr. Goldstein is an avid swimmer and windsurfer. He is actively involved in surgical instrument design, melding Engineering and Orthopaedic Sports Medicine together to solve real problems, especially in specialized Arthroscopic surgical techniques. He has an interest in Patient Outcomes Measures and has worked with programmers to develop an intuitive Kiosk input for Validated Patient Outcomes Management program which patients currently use to input their own Outcomes Data. Dr. Plover, his wife, is a Family Practitioner in Edgewood, Rhode Island Professional Activities and Honors 1975 Graduated with Honors; B.S., Physiology 1973-1976 Cardiovascular and pulmonary research, continued full-time research associate 1984 Orthopaedic-Review of 496 Open Fractures for publication, U.C.D. l987-1988 Development of a Reconstituted Collagen Tendon Prosthesis 1988-1989 Fellowship with Dr. Douglas W. Jackson, Dr. David Morrison, Orthopaedic Sports Medicine: Memorial Medical Center, Long Beach, CA. 1993 Clinical Instructor in Orthopaedic, Brown University Medical School 1994 Fellowship in the American Academy of Orthopaedic Surgeons
1994 Board Certification by the American Board of Orthopaedic Surgery
1995 Membership in the American Arthroscopy Association
Meet Dr. Jack Goldstein
Publications and Presentations
Major Contributions while a research associate to:
Mechanisms of Pulsus Paradoxus in Upper Airway Obstruction. Parsons, G.; Green, J. The American Physiological Society l978.
The Effects of Morphine on the Mechanical Properties of the Systemic Circulation in the Dog. Green, J.; Jackman, A. and Parsons, G. Circulation Research l978.
Private Practice Outcomes, Outcomes Data Collection in Private Practice; Goldstein, J. Clinical Orthopaedics and Related Research. 2010 October; 468(10): 2640–2645.
Orthopreneur Editorial on Patient Outcomes: September 2010 Page 6-10
Hospital Affiliations:
Southern New England Surgery Center (A Division of Saint Anne's Hospital)
Compliments of Sports Medicine & Orthopaedics
400 Massasoit Ave Suite 200, East Providence, Rhode Island 02914